S4 Evo Range
The S4 Evo Range of Machines are all manufactured in the UK by Series 4 Limited, all spare parts are usually held in stock.
The Evo Twist (FE-TWX) Electric Wire Twisting Machine is capable of twisting wires in pairs, triples, etc.
This Motorised Cable/Wire Feeding Machine is suitable for cable drums weighing up to 50Kgs and cable diameters up to 11mm.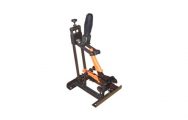 The Crimp Cradle uses a highly efficient tooling set which provides a mechanical advantage, when hand crimping of approximately 10 to 1.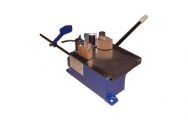 The CS2000 Manual Outer Jacket Cable Stripper is capable of processing between 3mm and 30.5mm O.D cables and unlimited stripping lengths.
The DE320 Cable Reel Holder and Dispenser is a floor or bench mounted frame for storing and dispensing reels of cable. It is ideal for warehouse use or as part of a dereeling system.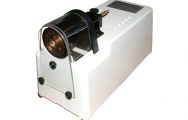 The DPF1000 Evo Wire Stripping & Twisting Machine is capable of processing between 0.7mm and 5.1mm O.D wires with strip lengths up to 30mm.
error: Content is protected !!