Second User Wire Stripping Machines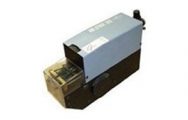 The Beri Am Strip 015 Pneumatic Wire Stripper is capable of processing wires up to 5mm O.D with a maximum strip length of 15mm.
The Carpenter Model 71A Pneumatic Wire Stripping Machine is capable of processing wires in the range of 28-12 AWG with a max strip length of 20mm.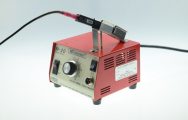 HOTweezer® Thermal Wire Strippers represents the state of the art in design and construction of thermal wire strippers.
error: Content is protected !!