Other Services
We offer a huge range of machinery for hire and can offer weekly or longer term hire of most equipment from our range, whether it's just a small hand tool or an automatic wire preparation machine, if we have it in stock, we are happy to hire it to you.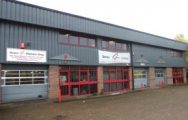 On site we have a well equipped precision machining workshop. Located on Calmore Industrial Estate, Series 4 Machine Shop is a friendly and reliable precision engineering company that specialises in 1 off and small batch work.
error: Content is protected !!