Kingsing Crimping Applicators
The Kingsing range of crimping applicators are all manufactured to suit the customers crimp terminals and are not available off the shelf. These Crimp Applicators are only suitable for the Kingsing Range of Cut, Strip & Crimping Machines, Strip & Crimp Machines and the Terminal Crimping Machines. Please contact us for more information.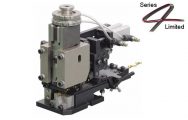 This terminal crimping applicator is designed for processing straight feeding reeled terminals, when installed in press machine they provide the most efficient method of applying chain terminals to a pre-stripped wire.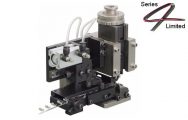 This crimp applicator is suitable for use on automatic wire processing systems as well as on bench-top presses for side feed terminals with either metal, plastic or mylar tape carrier strips.
error: Content is protected !!