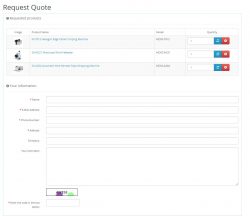 S4 Shop Update – Enquiry Cart/Quote Request
We have now added an "Enquiry Cart" to our online shop which allows customers to request quotes for a wide variety of products which are both listed on our website and the Online Shop (there will be a link on each product page to the online shop page for requesting a quote). By requesting a quote, this will automatically send us your enquiry via email of which we can then obtain the prices and reply via email with a full quotation and lead times on any product. We will continue to add products to the online shop with and without prices in the near future.
error: Content is protected !!