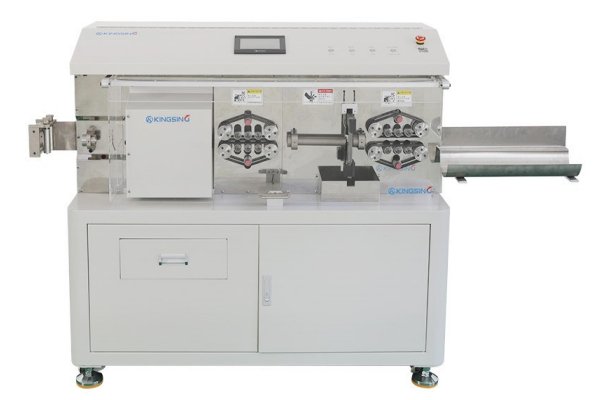 The New KS-W624 Rotary Blade Automatic Cut & Strip Machine is capable of processing up to approx 30mm O.D.
The KS-W624 adopts 3 sets of blades; Rotary Blade is designed to cut through the wire insulation which largely improves stripping smoothness and accuracy. The other 2 sets of blades are for cutting and pulling the wire insulation off the core. The advantage of using separate blade sets for wire cutting and stripping is to guarantee stripping effect and durability of the blades.
The blade/knife unit adopts a high powered servo motor drive suitable for all kinds of wire with diameters up to approx 30mm. This machine supports 6-layer stripping function.